He was the most decorated soldier of World War II. Rejected from the Marines for his size (he was just 5' 4") Murphy enlisted as a private in the Army and served with the Third Infantry Division in the European Theater of Operations. His repeated heroics earned him both promotion and decoration; he won the nation's highest honor --the Congressional
Medal of Honor -- and ended the war as a first lieutenant.
Murphy grew up on a sharecropper's farm in Hunt County, Texas and left school at a very young age to help raise 10 brothers and sisters when his father deserted their mother. Audie was only 16 when his mother died. He watched as his brothers and sisters were doled out to an orphanage or to relatives.
Murphy's post war life was initially difficult. After Murphy was assigned to inactive status in 1945, actor James Cagney invited him to Hollywood in September 1945, when the actor saw veteran Murphy's photo on the cover of Life Magazine. The next couple of years in California were hard times. Struggling and becoming disillusioned from lack of work while sleeping in a local gymnasium, he finally started to receive small acting parts.
Murphy reassembled his family while also trying to start a career in Hollywood. The slow start led to eventual stardom as Murphy accumulated nearly fifty acting credits.
Murphy was associated with westerns, and also enjoyed a career as a country music songwriter. His most acclaimed performances are in The Red Badge of Courage (1951) and the autobiographical To Hell and Back: The Audie Murphy Story (1955).
After nearly 20 years he retired from acting and started a career in private business. But the venture was unsuccessful, eventually forcing him into bankruptcy in 1968. Murphy sufferred from what is now known as Post Traumatic Stress Disorder (PTSD) and was plagued by insomnia and depression. During the mid-60's he became dependent for a time on doctor prescribed sleeping pills called Placidyl. Murphy, who once said that he could only sleep with a loaded pistol under his pillow, was haunted by nightmares of his wartime experiences throughout his adult life.
On May 28, 1971, the 44-year-old Murphy was flying from Atlanta to Martinsville, Virginia on business. The small passenger plane he was flying on, an Aero Commander 680E, entered foggy weather west of Roanoke, and crashed at Brush Mountain. The pilot had 8,000 hours of flight time but was evidently not rated on the aircraft. Also, the pilot was not instrument rated, which would proved fatal to both pilot and passengers.
The forecast for central and western Virginia was for rain and fog, conditions that required the use of instruments to navigate. The flight plan filed was for visual flight rules only. The craft carrying Murphy and four other passengers headed into the Blue Ridge country under conditions of extreme fog and zero visibility in a heavy thunderstorm. The pilot was essentially flying blind, aided by instruments. The Aero had insufficient altitude to clear the mountains, colliding with the high terrain and then making a controlled landing in a lake. The craft caught fire and was utterly destroyed.
Murphy is buried in Arlington National Cemetery, just across Memorial Drive from the Memorial Amphitheater. A special flagstone walkway has been constructed to accommodate the large number of people who stop to pay their respects. At the end of a row of graves, his tomb is marked by a simple, white, government-issue tombstone, which lists only a few of his many military decorations. His gravesite is second most visited gravesite year round after that of President John F. Kennedy.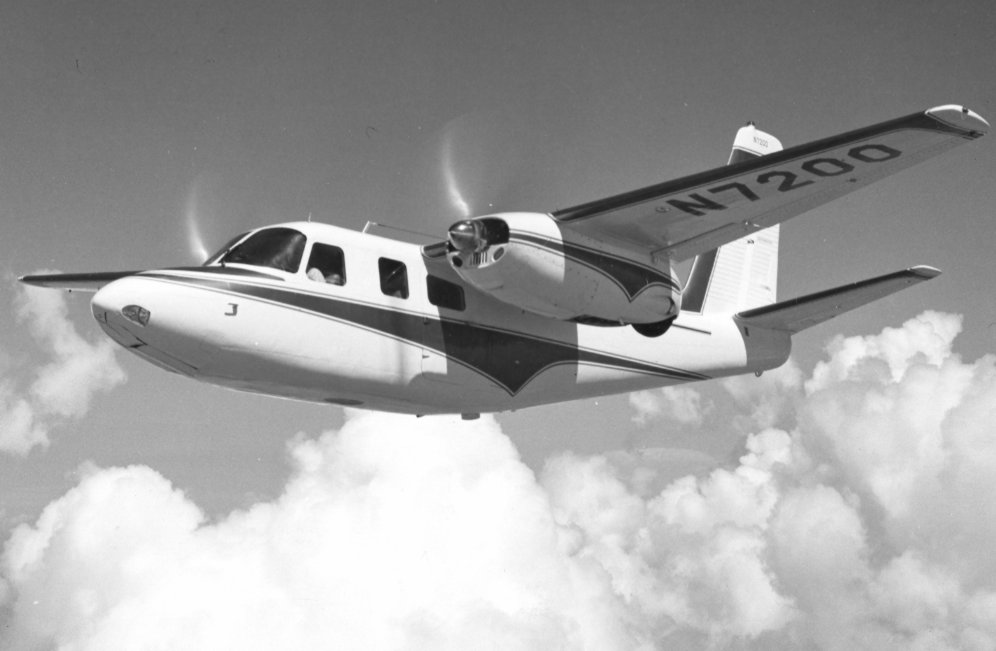 About the Aero Commander:
The Aero Commander is a twin-engine craft that carries a pilot and five passengers, powered by twin 290hp Lycoming engines and having a top cruising speed of about 200mph. The concept for the plane came from two former Douglas Aircraft employees during World War II who left Douglas to form Aero. The prototype of an aircraft was produced in 1948, and the planes were originally manufactured in Bethany, Oklahoma. In 1950, Aero was trying to satisfy the Civil Aviation Authority of the safety of the Commander if one of the engines failed. The developers removed one of the props from the craft, stuck it in the plane, and flew from Wiley Post airport near Bethany to Washington DC on one engine. They met the CAA bureaucrats and then bolted the prop back on the Commander and flew back to Oklahoma. Sixty years later the descendents of the original Commander are still flying, often modified with turbojet engines and a pressurized cabin.
Audie Murphy's Congressional Medal of Honor Citation
Rank and organization: Second Lieutenant, U.S. Army, Company B 15th Infantry, 3rd Infantry Division.
Place and date: Near Holtzwihr France, 26 January 1945.
Entered service at: Dallas, Texas. Birth: Hunt County, near Kingston, Texas, G.O. No. 65, 9 August 1944.
Citation: Second Lt. Murphy commanded Company B, which was attacked by six tanks and waves of infantry. 2d Lt. Murphy ordered his men to withdraw to a prepared position in a woods, while he remained forward at his command post and continued to give fire directions to the artillery by telephone. Behind him, to his right, one of our tank destroyers received a direct hit and began to burn. Its crew withdrew to the woods. 2d Lt. Murphy continued to direct artillery fire, which killed large numbers of the advancing enemy infantry. With the enemy tanks abreast of his position, 2d Lt. Murphy climbed on the burning tank destroyer, which was in danger of blowing up at any moment, and employed its .50 caliber machine gun against the enemy. He was alone and exposed to German fire from three sides, but his deadly fire killed dozens of Germans and caused their infantry attack to waver. The enemy tanks, losing infantry support, began to fall back. For an hour the Germans tried every available weapon to eliminate 2d Lt. Murphy, but he continued to hold his position and wiped out a squad that was trying to creep up unnoticed on his right flank. Germans reached as close as 10 yards, only to be mowed down by his fire. He received a leg wound, but ignored it and continued his single-handed fight until his ammunition was exhausted. He then made his way back to his company, refused medical attention, and organized the company in a counterattack, which forced the Germans to withdraw. His directing of artillery fire wiped out many of the enemy; he killed or wounded about 50. 2d Lt. Murphy's indomitable courage and his refusal to give an inch of ground saved his company from possible encirclement and destruction, and enabled it to hold the woods which had been the enemy's objective.