Jim Reeves first love was baseball, but his passion turned to music when he suffered an arm injury in spring training with the St. Louis Cardinals baseball team. The former "Grand Old Opry" star recorded a number of popular songs, including "Four Walls," "He'll Have To Go," and "Mexican Joe." At the time of the crash, Reeves was starring in a movie, "Kimberly Jim," filmed in South Africa.

Reeves' musical break came while working as announcer on KWKH Radio in Shreveport, Louisiana. Singer Sleepy LaBeef could not make it on time for a performance on the Louisiana Hayride, according to former Hayride emcee Frank Page, and Reeves was asked to fill in.
Reeves had about 200 hours of total flying time when he and his business manager/ pianist Dean Manuel took off from Batesville, Arkansas, to return to Nashville from a trip to close a property deal.

The pair, flying in Reeves' Beechcraft 35 Debonair

encountered

thunderstorms south of Nashville, at about 5 PM central daylight time.

The flight then disappeared from Nashville radar. They crashed in dense woods 10 miles south of Nashville, just off US 31. Both men were killed in the crash;
Reeves' body was identifyied from a driver's license taken from the wreckage
.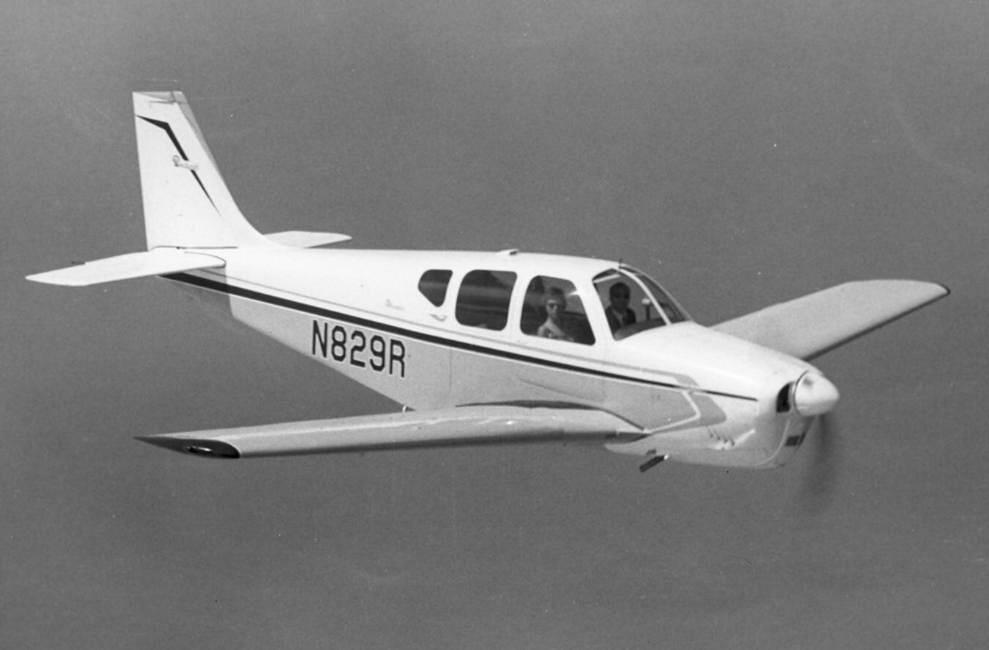 The singer was not instrument qualified and had continued what was originally a VFR flight into "adverse weather conditions"

Subsequent investigation revealed that Reeves was flying upside down at the time of the crash.

Whether this was a consequence of spatial displacement (vertigo) or just barnstorming antics on the part of the country star, when he approached the storm he evidently tried to accelerate and pull up over the storm, and instead went into a power dive straight into the ground.
The crash, which took two full days to locate, was just to the south and west of the Nashville airport. According to the New York Times

, "more than 700 volunteer searchers, civil defense workers and policemen covered a 20-square-mile area for two days" and both government and private aircraft joined the search.

Among the searchers were country music stars Chet Atkins, Eddy Arnold, Stonewall Jackson, and Ernest Tubb.
The Debonair is a variant on the popular Beechcraft Bonanza.

Of 426 B33 Debonairs manufactured by Beech, sixteen have crashed since 1964, thought only two were fatal crashes. Of the 17,000 Beechcraft Bonanzas of various sorts manufactured, 505 have crashed and 56 were involved in fatal crashes since 1964.
H
is widow, Mary Reeves Davis, helped produce an album after her husband's death which contained new tracks by Reeves. Reeves was inducted

into the Country Music Hall of Fame in 1967.
That same year, his favorite dog Cheyenne was buried inside the concrete circle surrounding the grave of his former master just a few feet to one side and to the rear, in just about the same position Cheyenne would have assumed in following his master.