On April 5, a day after the fatal crash involving Senator John Heinz, an EMB-120RT "Brasilia" departed Brunswick, Georgia with 23 passengers and crew. On board the flight were former Texas US Senator John Tower; NASA space shuttle astronaut Sonny Carter; and professional golfer and legendary instructor Davis Love, Jr. The Brasilia was the backbone of
ASA's commuter service, a 30-passenger jet with an 800-mile range, powered by two Pratt & Whitney PW-118 turboprops with a top cruising speed of 345 mph. According to the NTSB investigation:
Witnesses reported that the airplane suddenly turned or rolled left until the wings were perpendicular to the ground. The airplane then fell in a nose-down attitude. Exam of the left prop components indicated a blade angle of about 3 deg, while the left prop control unit (PCU) ballscrew position was consistent with a commanded blade angle of 79.2 deg. Extreme wear on the PCU quill spline teeth, which normally engaged the titanium-nitrided splines of the prop transfer tube, was found. The titanium-nitrided surface was much harder and rougher than the nitrided surface of the quill. Therefore, the transfer tube splines acted like a file and caused abnormal wear of the gear teeth on the quill. Wear of the quill was not considered during the certification of the propeller system.
The NTSB probable cause assessment placed the blame squarely on the prop failure:
The loss of control in flight as a result of a malfunction of the left engine propeller control unit which allowed the propeller blade angles to go below the flight idle position. Contributing to the accident was the deficient design of the propeller control unit by Hamilton standard and the approval of the design by the federal aviation administration. The design did not correctly evaluate the failure mode that occurred during this flight, which resulted in an uncommanded and uncorrectable movement of the blades of the airplane's left propeller below the flight idle position.
In addition to ASA 2311, three other Brasilias have crashed: Continential Express 2311 on September 11 1991, which broke up in flight; ASA 529, on August 21 1995, which had a prop blade failure; and Comair 3272 on January 9 1997.
John Tower's public service career had ended with a humiliating rejection by his former colleagues for the post of Secretary of Defense in the George H. W. Bush administration in early 1989; that rejected nomination led President Bush to name Wyoming Republican and US House whip Dick Cheney to the post. This in turn led to the elevation of Georgian Newt Gingrich to the post of whip and later speaker of the House. Cheney went on to become a critical player in Gulf War I and later vice-president.
Other Congressional Crashes
May 1, 1928:
U.S. Rep. Thaddeus Sweet (R-NY) died in a military plane crash near Whitney Point, New York. Sweet, the former New York Assembly speaker, was being flown by Lt. Bushrod Hoppin of the Army Air Corps when they encountered foul weather. Hoppin landed in a farm field and when the plane crashed, Rep. Sweet was thrown from the craft and killed. He had not kept his seat belt buckled for landing; Hoppin did, and was fine. He is the first member of Congress to die in a plane crash.
February 27 1941:
U.S. Rep. William Byron (D-MD) died in the crash of a private aircraft near Jonesboro, Georgia. He had been elected to Congress in 1938.
September 21 1943:
U.S. Rep. John William Ditter (R-PA) was killed in the crash of a U. S. Navy Beech near Colombia, Pennsylvania. The pilot, Lieut. Cmdr. J. J. Mansure, also died in the crash. The flight was driven off course by foul weather and crashed at about 10:03 PM Eastern War Time. Ditter was chairman of the Republican National Congressional Committee and also a ranking Republican on Appropriations. A navy vessel, the destroyer-minelayer USS J. William Ditter, was named in his honor and launched on July 4 1944.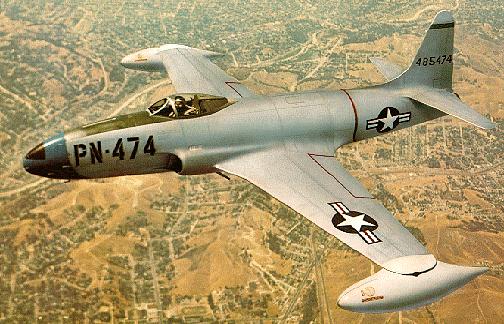 April 20, 1949:
U.S. Rep. Robert Coffey (D-PA) died in the crash of his Air Force F-80A Shooting Star. Coffey was at Kirtland Air Force Base in Albuquerque, New Mexico doing reserve duty. As a pilot during World War II he had won the Distinguished Flying Cross, the Air Medal, and the Purple Heart among many other decorations. He had just been elected to Congress in 1948.
November 1, 1949:
U.S. Rep. George Bates (R-MA) and former U.S. Rep. Michael Kennedy (R-NY). Eastern Air Lines Flight 537, a DC-4 carrying 55 passengers and crew, was flying a route from Boston to Washington, DC. As the airliner approached Washington National for landing, a P-38 being test-flown by Brazilian air force pilot Erick Rios Bridaux collided with the craft. The P-38 cut the airliner in half. All 55 perished on Flight 537, though pilot Bridaux survived with serious injuries.
December 8, 1972:
U.S. Rep. George Collins
(D-IL) was on board United Airlines Flight 533, a Boeing 737 on approach to Midway Airport from Washington National. The 737 stalled and crashed on runway 31B. The probable cause was pilot error, specifically the failure of the pilot to maintain air speed and proper airplane attitude on approach. Of those on board, 43 died including everyone in first class and the entire flight crew. Collins was an African American congressman from Chicago, and was succeeded in office by his widow, Cardiss. Also on board were CBS news correspondent Michele Clark and Dorothy Hunt, wife of Watergate conspirator E. Howard Hunt.
February 14, 1975:
U.S. Rep. Jerry Pettis (R-CA) was flying his Beech V35B on Valentine's Day morning when he encountered foggy weather. Pettis was VFR qualified but continued the flight into IFR conditions. He was flying too low and encountered the ground near Banning, California.
August 7, 1989:
U.S. Rep. Mickey Leland (D-TX) and fifteen other people were flying on a relief mission to Ethiopia when their de Havilland DHC-6-300 encountered violent weather and crashed into the side of a mountain. Leland was the second African American elected to Congress from Texas, succeeding Barbara Jordan from the Houston district. The crash site was not discovered for six days, on August 12. The next day, August 13, 1989, U. S. Rep. Larkin Smith (R-MS) was killed when his Cessna 177RG plane crashed near Janice, Mississippi. Smith was returning to Gulf Port from Hattiesburg, where he had thrown out the first ball of the Dixie Youth World Series baseball tournament. Smith and Pilot Chuck Vierling encountered foul weather some time after 9:00 PM; Vierling was only VFR qualified, and he became disoriented and crashed.