We can't all be heroes because somebody has to sit on the curb
Seven-year-old Jessica Dubroff achieved fame for her attempt to be the youngest person to pilot a plane across the United States.

Departing California on April 10 1996, she and her father Lloyd Dubroff, and flight-instructor and pilot-in-commend Joe Reid headed east, on an eight-day itinerary that was heavy on media interview commitments (including ongoing coverage by cable news). On April 11 the team, with Reid at the controls, left Cheyenne, Wyoming aboard their Cessna 177B.

The craft crashed after take-off when it stalled during a thunderstorm. All three persons on board the aircraft were killed.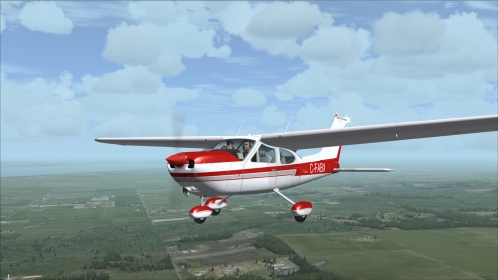 Whether this accident belongs in a book about celebrity crashes is subject to question.

The flight itself was a publicity stunt, framed as a child piloting across America, that was made for television.

The infamy of the pilot arises from the event, rather than the event being infamous because of the fame of those involved.

Nonetheless we included this case because of these very circumstances, and, because like so many of the unfortunate, high-profile accidents we describe, this one led to a change in aviation policy.
The reason for the crash was straight-forward, according to the NTSB.

The pilot-in-command, 52-year-old Joe Reid, had taken off into deteriorating weather conditions (the thunderstorm) in a small craft that was 84 pounds overweight.

The "density altitude" at Cheyenne (6,700 feet a.s.l.) was also unfamiliar to the pilot, and contributed to his inability to handle the weather conditions.

NTSB also brought attention to the media-stunt nature of the flight and the pressures that were brought to bear on the pilot. According to NTSB, Reid departed under those conditions in order to "adhere to an overly ambitious itinerary, in part, because of media commitments."
The outcry from the public was immediate, outrageous, and also misplaced.

Commentators and members of Congress decried letting children fly, as if the seven-year-old Dubroff had been at the controls of the craft when it crashed – she was not.

Nonetheless, Congress subsequently passed a change to the Federal Code,

49 U.S.C. 44724, regarding "manipulation of flight controls." Under this change:
No pilot in command of an aircraft may allow an individual who does not hold -- 1) a valid private pilots certificate issued by the Administrator of the Federal Aviation Administration under part 61 of title 14, Code of Federal Regulations; and (2) the appropriate medical certificate issued by the Administrator under part 67 of such title -- to manipulate the controls of an aircraft if the pilot knows or should have known that the individual is attempting to set a record or engage in an aeronautical competition or aeronautical feat, as

defined by the Administrator.